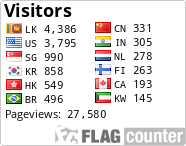 Fire Insurance
Customized solutions for all types of commercial and industrial risks.
Private dwelling insurance which includes many additional all risk covers.
Comprehensive all risks cover for computer and electronic related items.
Contractors, Erection, Plant and Machinery all risks cover.
Business interruption / Loss of profit insurance.
Miscellaneous Insurance
Surgical & Hospitalization insurance cover for cooperates as well as designed covers for individuals.
Personnel accident cover.
Burglary for both commercial and private dwellings.
Workman's compensation.
Money in transit.
Fidelity against fraudulent employees.
Public liability & Product Liability.
Travel Insurance.
Bid, Performance and Advance Bonds.
Marine & Aviation Insurance

There are two major items namely Cargo & Hull which are exposed to maritime perils
Covers could be obtained for cargo / freight against most risks under the institute and trade clauses for all types of transits & storage; these may include Land, Sea or Air Coverage from warehouse to warehouse as well as storage on stock policies.
Covers are also arranged for Hull Insurance for crafts which includes third party liability, personal accident and equipment as per individual requirements.
Some of the policies are as follows
Time policy.
Voyage policy.
Mixed policies.
Floating / Open policy.
Motor Insurance
Allianz Motor
Amana Motor
Asian Auto Plus
Ceylinco On the spot
Co-operative Motor
Continental Motor
HNB Motor Guard
Janashakthi Full option
LOLC Motor
MBSL Motor
SLIC Motor Plus
Union Star